Are you a classroom teacher? Do you sell your teaching resources online?
I never thought I would answer that question with a YES, but I do!
Actually, I started selling my teaching resources online during the fall of 2012.
Back then I would make a game for my students and then post it in my Teachers Pay Teachers store.
I was happy to offer my resources for other teachers to use with their students
and make a little money on the side! What teacher doesn't want that?!
Fast forward to the fall of 2018. I heard about this course called Transform Your Resources
taught by Kayse Morris. I was eager to discover how to make my teaching resources look
better and sell better and ultimately get into the hands of more students!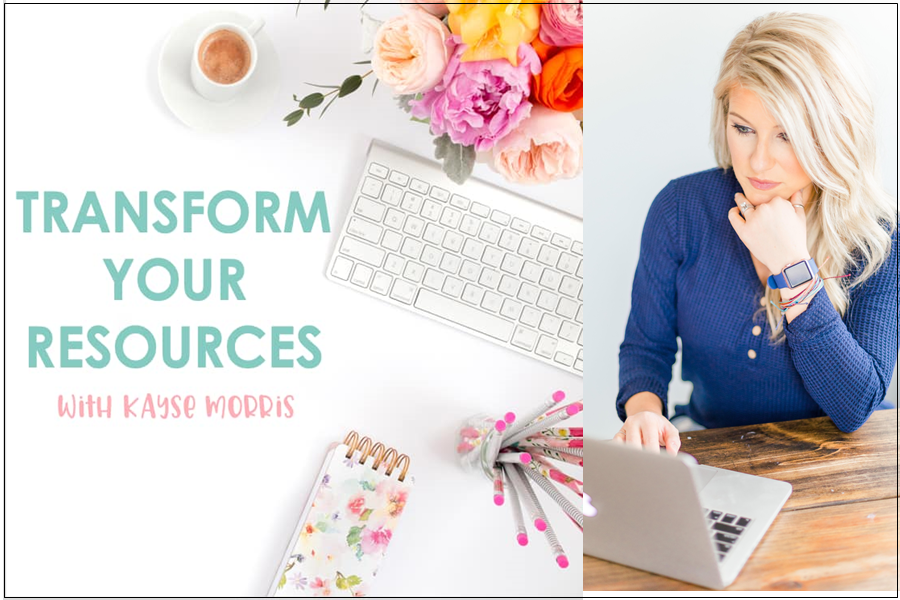 Since taking the course, Transform Your Resources, I've changed my mindset!
Kayse is not just the teacher of the course, she is MY COACH. That's right, I have a business coach!
Kayse has helped me to not only transform my resources, but to transform my business!
Right again, I have a business selling my teaching resources online!
Now let me explain! This is a shift in my mindset!
You see, I'm not just creating resources for my students, I'm creating resources for my business!
It's crazy to think that this mother of four and first grade teacher runs a business, but it's true!
My coach,
Kayse Morris
, (I love calling her that!) helped me get to this place and boy am I happy!
Do you make resources for your classroom?
Have you ever thought about selling your resources online?