Well, it's the end of January and my New Year's Resolution was to blog more...hmmm not doing too good on that resolution!
We have been so busy in First Grade! We've been writing and learning about penguins and having lots of fun! I found this great project on TpT, by Sherri Miller from
Techie Chick
!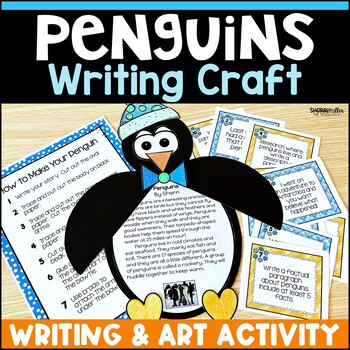 This is one by my little lovely who always turns her creations into little girls! Notice the eyelashes and placement of the bow! :)
We're wrapping up our unit on these fun birds next week! So this was a great project for my students to share what they have learned about penguins. I loved reading their creations.
Fridays are a very dfferent schedule in my classroom because we have art instruction for an hour. So I try hard to fit in some academics in the morning before art! What better way to get them to focus than getting up and moving! I put on some music and we played scoot! My kids did 80 math problems filling in 10 more and less, 1 more and less for 20 number cards! Wow! That's a lot, but they loved it and did so well! We've been practicing this concept with my
Penguin Fill it in
resource!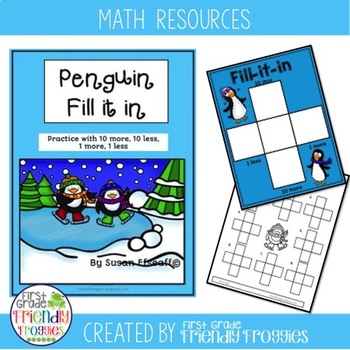 One of my favorite things to do with kiddos is playing

scoot!
When I add music it just ups the fun element! They were so cute dancing around and doing math...love it! I wish I could post the video for you, but it has their little faces! :( They each got a clipboard and danced to the music until it stopped then looked at the number on the closest desk and filled in the numbers!!
They loved dancing around and filling in the numbers!
I'll be back soon with some fun ideas I've worked up for Valentine's Day! Have a great weekend!